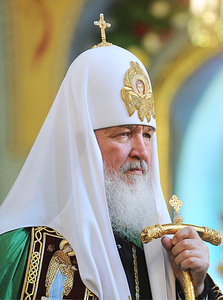 With the blessing of Patriarch Kirill the competition "Beauty of God's Universe" will be held in January 1212 during XX International Christmas Readings in Moscow.
The competition is aimed to the spiritual and patriotic upbringing and discovering gifted children and youngsters (8-17 years old).
Founder and organizer of the competition – Moscow Patriarchate.
This year the competition has a new nomination – painting on porcelain.
The 1st stage of the competition (September 14 till November 1, 2011) should be organized and coordinated by Diocesan Departments of Education and Catechization.
The works of the Diocesan competition's winners, not more than 15, are to be presented to the Department of Education and Catechization of Moscow Patriarchate not later than November 15, 2011.
The 2nd stage of the competition will be held in Moscow. Selected works will be presented at the exhibition during the days of the XX International Christmas Educational Readings.